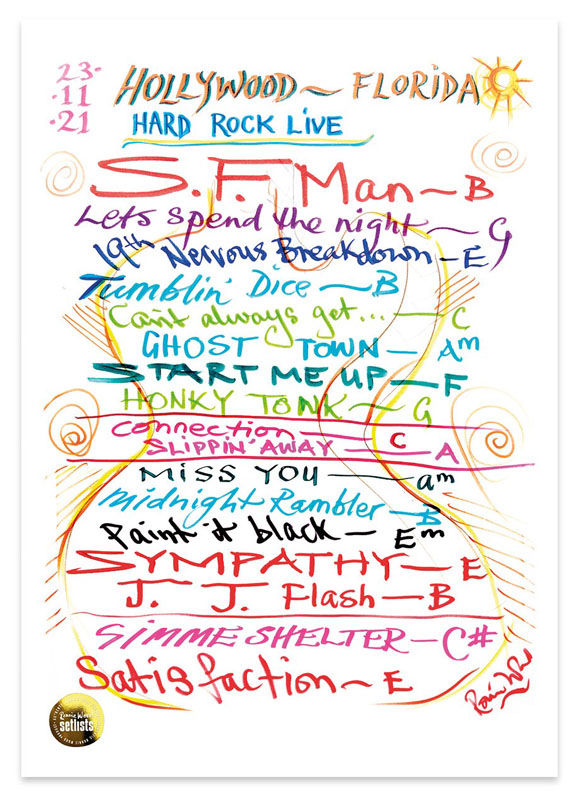 Show 31, Hard Rock Live, Hollywood Florida 23 Nov 2021 Lithograph
Please note this item will ship out on or around the 27th November.
'During rehearsals, I draw up set lists on big canvases, putting down the songs and the keys they're in. We hang these set lists on the rehearsal room walls so we know where we've been and where we're going.' – Ronnie Wood
'I illustrate the band's set lists, sometimes Keith and Mick add little doodles, and they become works of art in their own right.' - Ronnie Wood
Over the last two decades, the songs that the Rolling Stones have played in rehearsals, live shows and studio sessions have been recorded by Ronnie Wood in a series of handpainted set lists. The result is a unique collection of canvases that document sell-out tours across the globe.
Now is your chance to have your very own lithographic prints of selected set lists, only available in the Official Ronnie Wood Artwork Store.
Printed on high quality lithographic paper
Measurements 420 x 594mm (A2)